Welcome The Festive Season With Calyz!
The monsoons have receded leaving the land green, there is a slight nip in the air and also a palpable festive fervour! In the past months, most of us have been compelled to stay indoors due to the coronavirus pandemic. This change in our lives has brought renewed appreciation for doing up our homes as beautifully as possible with designer home décor furnishings.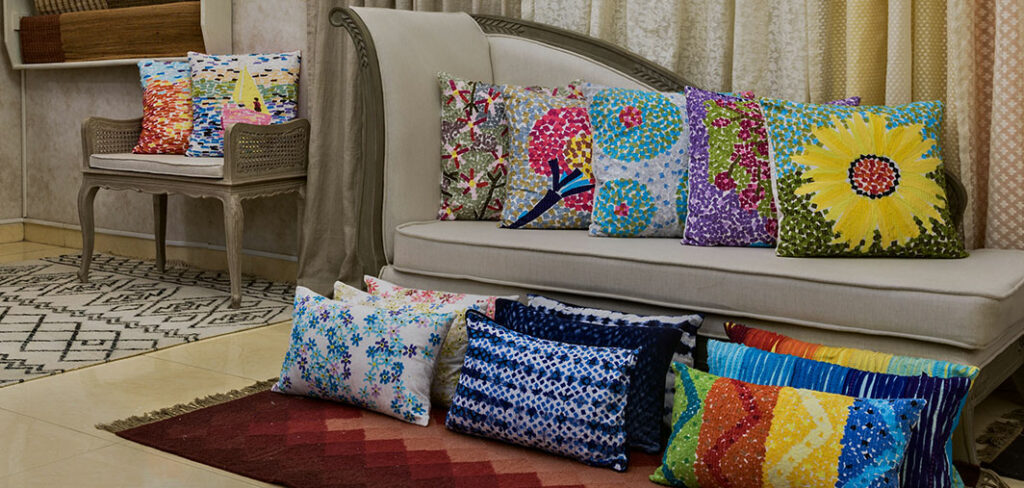 Festive Cheer in the Air
With Navratri, Dussehra, Durga Puja and Diwali to look forward to – even if the celebrations are a bit subdued this year- we can honour and enjoy the occasions by performing rituals, preparing delicacies, spring cleaning our homes, and browsing the Calyz website to select a few furnishings that will surely infuse a dash of cheer and festivity to the spaces we live in!
Diwali -the Festival of Lights- is a five day festival which makes for a lovely long celebration!  As it marks the commencement of the Hindu New Year, it truly is the time to spruce up homes and enjoy festival with family and friends, even if in a restricted way this year. A lovely, fresh home with stylish living room décor and a happy atmosphere surely makes the welcome to anyone coming over to wish you! A splash of colour in home furnishings instantly infuses spaces with cheer and joy, and is the best way of feeling joyous this festive season that arrives after a difficult time due to the pandemic.
A Festive Look
The simplest way to transform a home is to clear the clutter, bring in an arrangement of fresh flowers which could be marigold flowers with floating tea lamps in an urli, add a string of fairy lights and a few soft furnishings in bright, lively colours!
If you were waiting for Diwali to buy new cushions, quilts or bedcovers, curtains, and textile art then Calyz has a wonderful range of each product category. You could transform the look of your home – as per your choice of fabrics and colours-with the beautiful handcrafted natural fibre textile products from the Calyz range. 
The cushions, quilts, curtains and textile art are designed in a spectrum of colours, and you could select colourful furnishings to lift the mood of your home and allow the joy to overflow! If you are only look to infuse just a dash of colour and freshness keeping the furnishings you already have at home then you could simply pick and choose a few products that will accomplish this wonderfully well. Calyz is offering an abundance of colour to spread the cheer! You only have to walk through your home to decide what works best as you browse the Calyz website on your phone or tablet!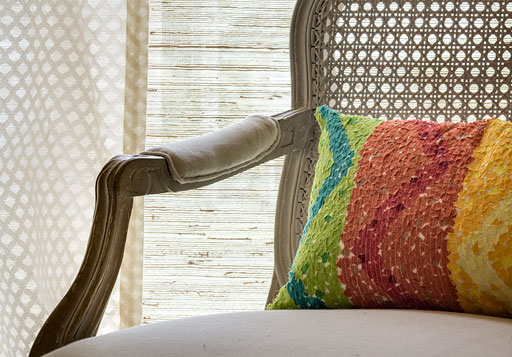 Personalized Gifts
The festive season is synonymous with gifting! It is ideal to give a gift that will be appreciated for its inherent beauty as well as functionality. So, if you are looking to give a thoughtful, functional and pretty handmade gift to a friend, a unique gift for friend or a surprise handcrafted gift for your wife then you are sure to find something lovely at the Calyz website.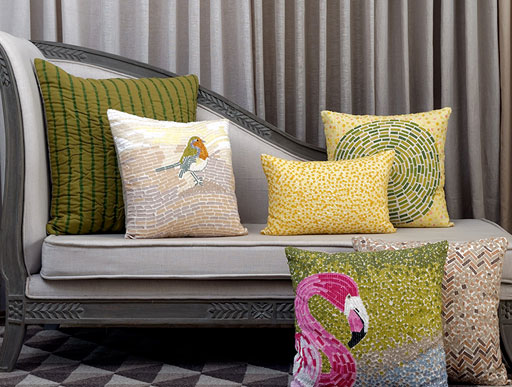 Cushions 
Instantly lifting a space and creating a festive look, offering options to mix and match, allowing them to easily to be moved between rooms and perhaps most of all bringing a comfort factor to spaces and seating are the super stylish and versatile cushions from Calyz. 
The cushions are of lovely natural fibre fabrics and bear patterns created by a signature textile mosaic technique. For this handmade surface design, scores of small coloured bits of fabric are sewn on the base cloth giving the composition has the beauty of an impressionist painting! 
Browse the Calyz website at leisure and select a collection of cushions of the same size and from the same collection or opt for cushions of different sizes, from different collections or if you prefer a few accent cushions to enliven the space.
If on a budget, you can simply opt for one sham cushion- that is a decorative cushion cover like Flamingo from the Cage Free Collection- and add a colourful length of fabric as a throw to create a backdrop for the cushions. And after the celebrations are over, you may wish to retain the cushions or wash them and put them away for the next special occasion.
Curtains
Calyz offers a range of hand-woven natural-fibre fabrics in brocades, linen gauzes, linen-cotton and cotton-satin weaves. If you are looking for a set of new curtains then you could select the fabric of the curtain as per the light and privacy required and the colour as per your personal preference. For a dressy look you could opt for the fabrics that have a richer look such as the brocades and cotton-satin fabrics or a decorative blind with mosaic work. If you are looking for adding a dash of colour to the curtains at home, you could select an embellished trim along the edges that can be easily stitched on for an easy curtain decoration option. 
When the curtains are drawn together or opened the panels are seen. These trims bear textile mosaic work in colour gradations such as navy blue to light blue and maroon to pale pink, and thus create interest without clashing with other elements in the room.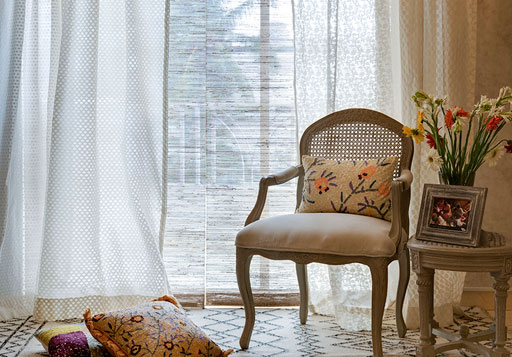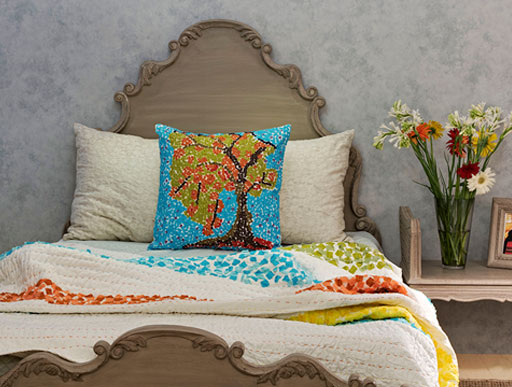 Quilts 
With winter approaching there is nothing like being wrapped by an art quilt! Like the cushions, the quilts also bear surface patterns, yet these are of fluidly flowing lines that curve like vines across the quilt or geometric patterns. The quilts and their surface design are in soothing neutral colour shades, and these form the perfect surface to arrange an array of colourful cushions from Calyz! The Pink Foliage Quilt is lovely for its eye-catching bright pink scrolling pattern, and there are many cushions –like the Bogan Pink cushion from the Living In A Dream Collection– that will go well with it and the season! 
Allow your creativity and happiness to flow this festive season. With the stylish furnishings of Calyz decorating your home, the gentle fragrance of fresh flowers, the muted glow of lamps, and a platter of delicious savouries and sweets, being in a lovely, joyful home will make the season most memorable.