Textile Art for Everyday Life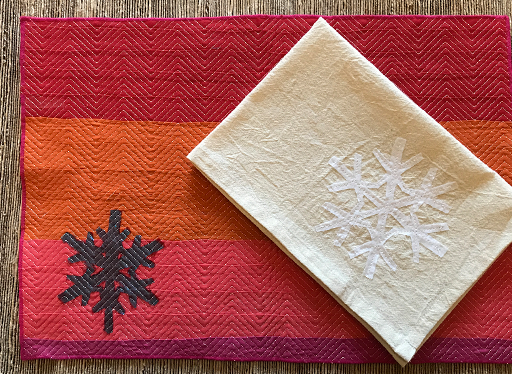 As we step into a New Year leaving behind a year scarred by the coronavirus pandemic many of us are consciously thinking of our life choices and lifestyles going forward. The strife and uncertainties of the past months have made us realize that life and the little joys of life are truly precious. And we have found that creating a soothing and beautiful home is truly a balm for the senses.
Through 2020, never mind the disruption caused by the pandemic, the design team at Calyz has been designing new products and collections to bring customers new offerings to add freshness and joy to their homes. The studio's online portal presented lovely curtains, cushions, quilts, textile art, kitchen textiles and masks that could be easily selected as one or a couple of products for a small touch of joy or a range of complementary products for a complete transformation of interiors!
Into the New Year may we suggest adding a work of textile art for your home or office? It has long been proved that living with art in any form of expression from paintings to pottery, sculpture and music brings one in touch with the finer aspects of life.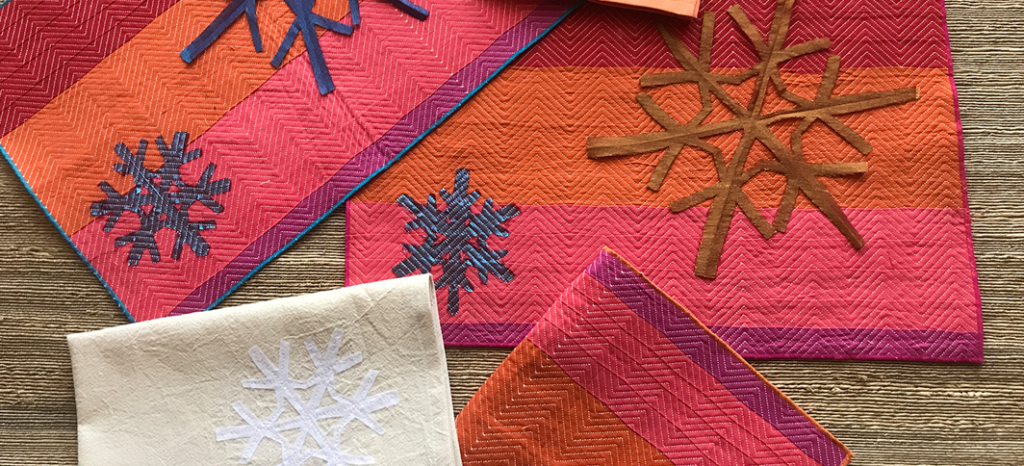 In this vein, Calyz brings customers unique textile art on exclusive handcrafted home furnishings, wall art and space dividers crafted with natural fibre textiles and elements. And these are beautiful as well as budget-friendly. 
Textile art, crafted by Calyz, features a range of products designed with an exclusive textile mosaic technique. For this surface embellishment design, small bits of fabric are sewn on a base cotton fabric to create attractive patterns. The craft is carried out by women from rural areas around Pune. About 30% of the raw material is recycled from in-house production.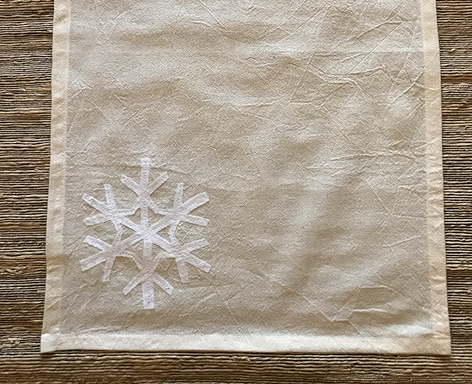 You can select curtains, cushions, wall art and space dividers graced with mosaic art depending on your requirements and budget. These can be customized as per your colour and pattern preference. In addition, the pattern can be worked on a theme such as floral, geometric, grid, marine life, seascapes or a season.
A wall art of mosaic work recreates the beauty of impressionist paintings as fragments of fabric create an impression of the light and atmosphere of a scene or subject, and two colours seemingly merge to create a new colour! Wall art can be crafted in varied sizes with small works ideal for small and intimate spaces and large works –such as a long vertical panel in an atrium- binding spaces and levels.
Curtains and blinds bring a cosy ambience to interiors and help in managing privacy and light as well. For giving a window a one-off splash of colour with minimal expense, you could opt for a blind with just a panel of textile art that is seen as a colourful border panel when the blinds are down or as a panel running lengthwise across the blind or as an eye-catching fold highlight when the blind is pulled up.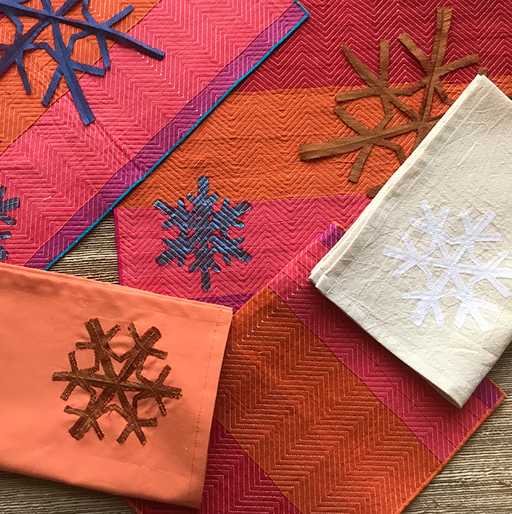 For a subtle touch of privacy with a designer touch are the artistic space dividers from Calyz. These space dividers function as screens, partitions and art! They are handcrafted with natural fabrics namely cotton, jute and silk with banana fibre cloth (as backing for structural and aesthetic reasons) and natural materials such as yarns and cords. The compositions are designed by drawing on a variety of textile techniques spanning mosaic art, pleating, layering, cording, wrapping, crochet, and knotless netting. The space dividers can be suspended from the ceiling or placed on stands. And as they bear patterns on both sides they make for great viewing all around as one views the hundreds of fabric fragments or stitches that have gone into crafting them!
Continuing with the crafting articles of everyday use as objects of art are placements and kitchen textiles with mosaic art. Mosaic motifs of snowflakes decorate them for a playful welcome to the January chill!
The wonderful heart-warming offering of textile art is sure to warm your heart. Please browse the Calyz website to enjoy the range of products that are sure to bring freshness to your home as you usher in the New Year.